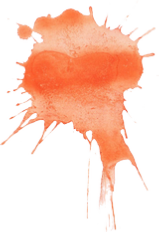 I draw a face of some sort or another every day. For this video, I decided to just film myself and explain what I am doing as I create a graphite portrait in my sketchbook.
Mixed Media Collage & Mark Making with Natural Materials
This is one of my favorite mixed media pieces. It currently hangs on the wall in my studio so I can see it every day. Collage plays a big part of the project, but I tried out some natural materials to use for mark making, too.
A Mixed Media Collage on Cardboard
You can use every day household items, like cardboard from a shipping box, to create wonderful mixed media collage art. For this one, I used lots of old papers, some cheesecloth, and a cardboard box - it's one of my favorites!
Building a Series of Collages on Old Book Covers
This is the second part of a series of videos I did, showing how to source book parts, select collage materials, and then build a series of three collages on the old book covers.
You can find Part 1 on my YouTube channel.
Process Video - Painting with Cold Wax and Oil Paints
Cold wax oil medium is so forgiving and so much fun to work with. I started with abstracts, but recently began painting figures and faces with cold wax and oils, too.
Here is a video explaining the tools and processes for beginner's to cold wax and oils.
You can view many more art videos like these on my You Tube channel. Subscribe to my channel to be notified when I add new videos to the channel. I list the supplies I used (with shopping links) in the descriptions of all my videos so you can try the techniques, too!




Videos will open in your browser for viewing.





Creating Texture and Marks in an Oil and Cold Wax Painting
I experiment with various texture pastes and tools in oils and cold wax medium on a cradled panel. I tried crackle paste, texture paste, heavy gel medium, and plaster cloth along with sand in my prep layer of gesso. I experimented with mark making using handmade texture papers, a bunuelos iron, a fondant mold, rubber and foam stamps, and several ayers of oils and cold wax.