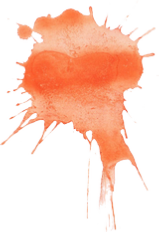 I have always loved to create! I've painted in acrylics for over 45 years and I still love that medium. But, over the last few years, I fell in love with mixed media and cold wax with oil paint.
After running a successful fiber art business since 2001, I closed those doors to pursue painting, drawing, and mixed media art more fully.
Art is a true passion for me - I can live in the solitude of creating in the studio all alone with my music, but yet I can be filming a video at the same time that I get to share and discuss with all of you. Sharing is the best part of creating!
It can get scary and intimidating at times to put your art out into the world, but I've tried to push passed that, eventually I found my tribe. Those are the people who appreciate and like my work (not everyone has the same taste.) Those are the other creators who want to share with me, learn from me, and lift me up when I need a lift. Those are the people I seek out.
In art, there is always something new to learn, new techniques and materials to try, and new people to add to your tribe. It can be exciting every day.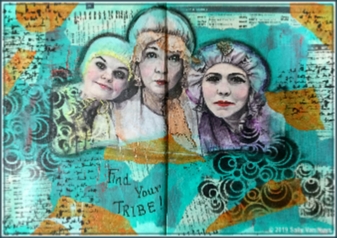 I would love to share it all with you, and to learn what lights your fire when you create or when you see a piece of art that you love. Join my tribe!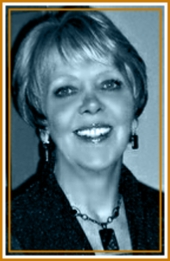 Mixed media spread in one of my art journals . . .